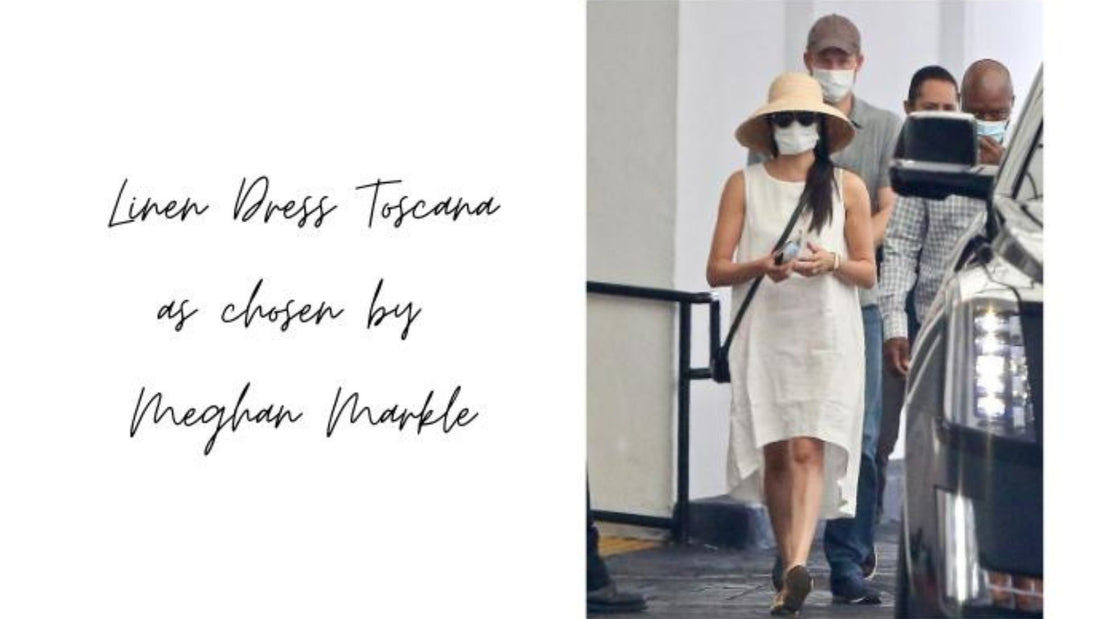 Meghan Markle Stuns in Our Flowy White Linen Dress
We are beyond thrilled to see Meghan Markle stepping out in our flowy and elegant MagicLinen dress. Pictures obtained by The Daily Mail captured the happy couple heading out into sunny Beverly Hills earlier this week.
Meghan's dress choice is perfect for a summery day out, as our Toscana linen dress is lightweight, breathable and its asymmetric shape will flatter all body types.
When it comes to choosing an outfit for summer
linen clothing
has its benefits because of its natural cooling properties and its durability. Just like Meghan Markle, when you purchase a linen dress you can take comfort in knowing that it will last for many more summers to come - win, win!
If linen dresses aren't your thing then we also have linen tops, bottoms, and skirts that you can choose from to complete your look.
For day to day errands why not opt for our casual and relaxed fit linen pants Havana, they will look great paired with a strap linen top, Tropea. Or if things get too hot then you can always swap linen pants for a pair of comfy linen shorts. If you are looking for a little bit more cover from the sun, our relaxed fit linen top Midway could be your perfect go-to.
And remember when choosing linen clothing the worry could be that it may wrinkle, whether it is a linen dress or linen pants wrinkliness will only add charm and character to your look.