Meet


Sustainability

At MagicLinen, we specialize in made-to-order linen clothing and custom size home textiles, handcrafted with a focus on sustainability and longevity.

We firmly believe in the power of taking small steps towards building a more positive textile and fashion industry. That's why we are transparent about our unwavering commitment to the planet. From carefully sourcing materials to the meticulous craftsmanship of each item, we strive to make a positive impact every step of the way.

Our mission is simple yet profound: to provide you with long-lasting, high-quality linen products that align with your values and resonate with your unique essence. Join us in embracing authenticity while making a difference, one thoughtfully crafted garment at a time.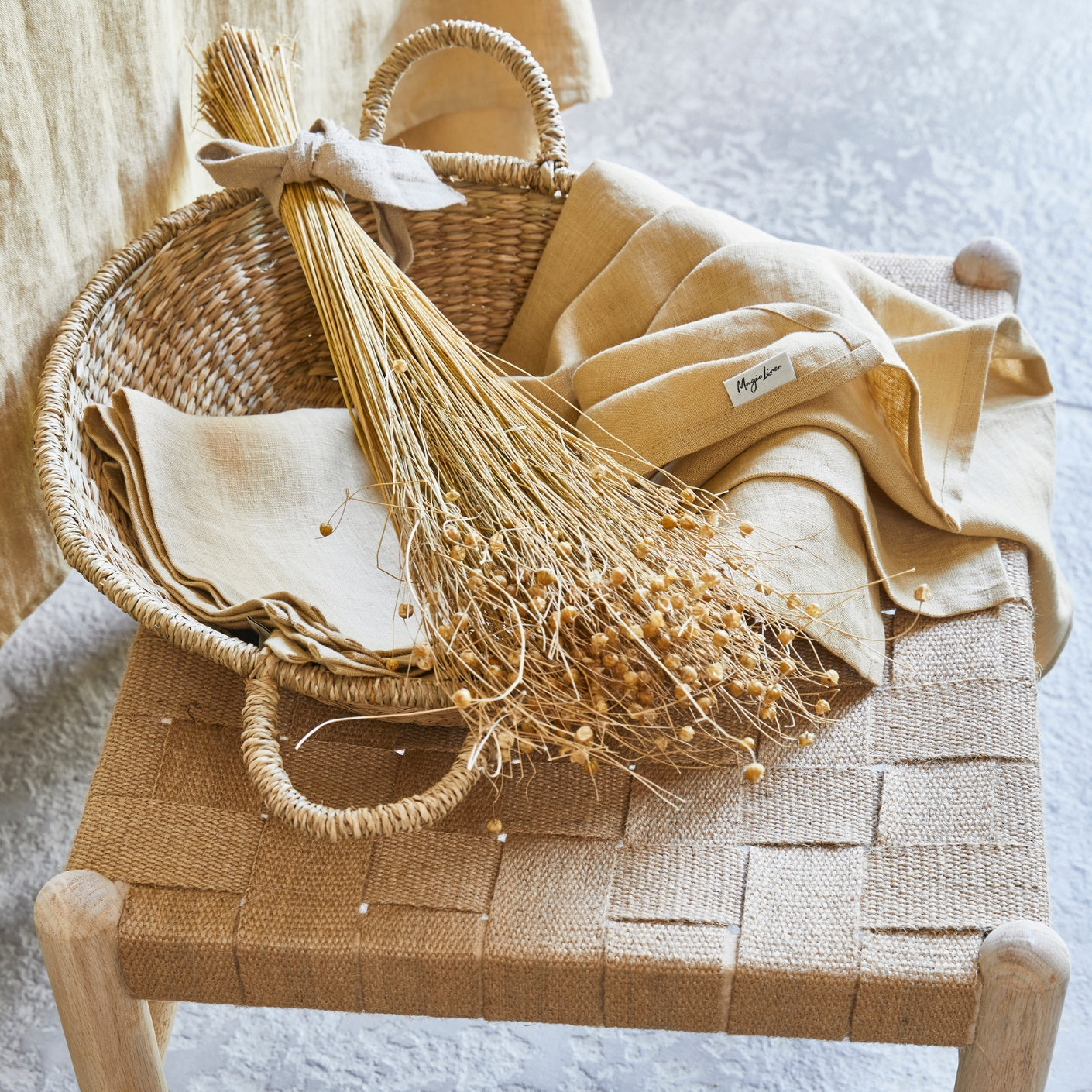 Sustainable origins of linen
---
Linen in itself is a natural fiber made from the flax plant, which is a renewable resource that grows even in poor-quality soil and usually does not require any chemical pesticides. Linen production uses the whole flax plant, leaving no waste. It is fully biodegradable and can be easily recycled, making it one of the most sustainable fabrics in the world.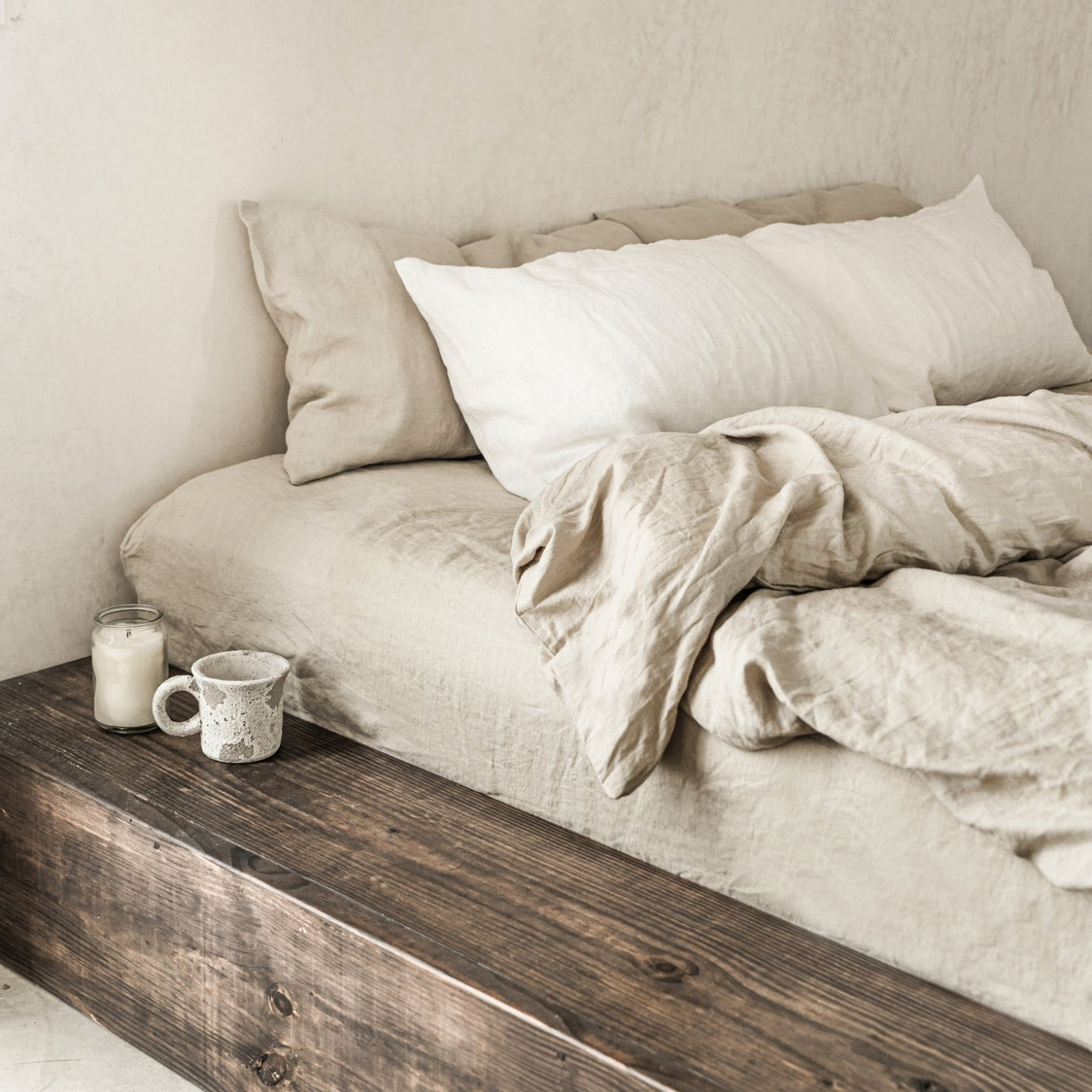 Oeko-tex® certified
---
The manufacturing of textiles can be a complicated process, involving various treatments and chemicals which can be harmful to the environment, and you. Our products are Oeko-Tex certified, meaning they are absolutely absent from harmful substances and chemicals.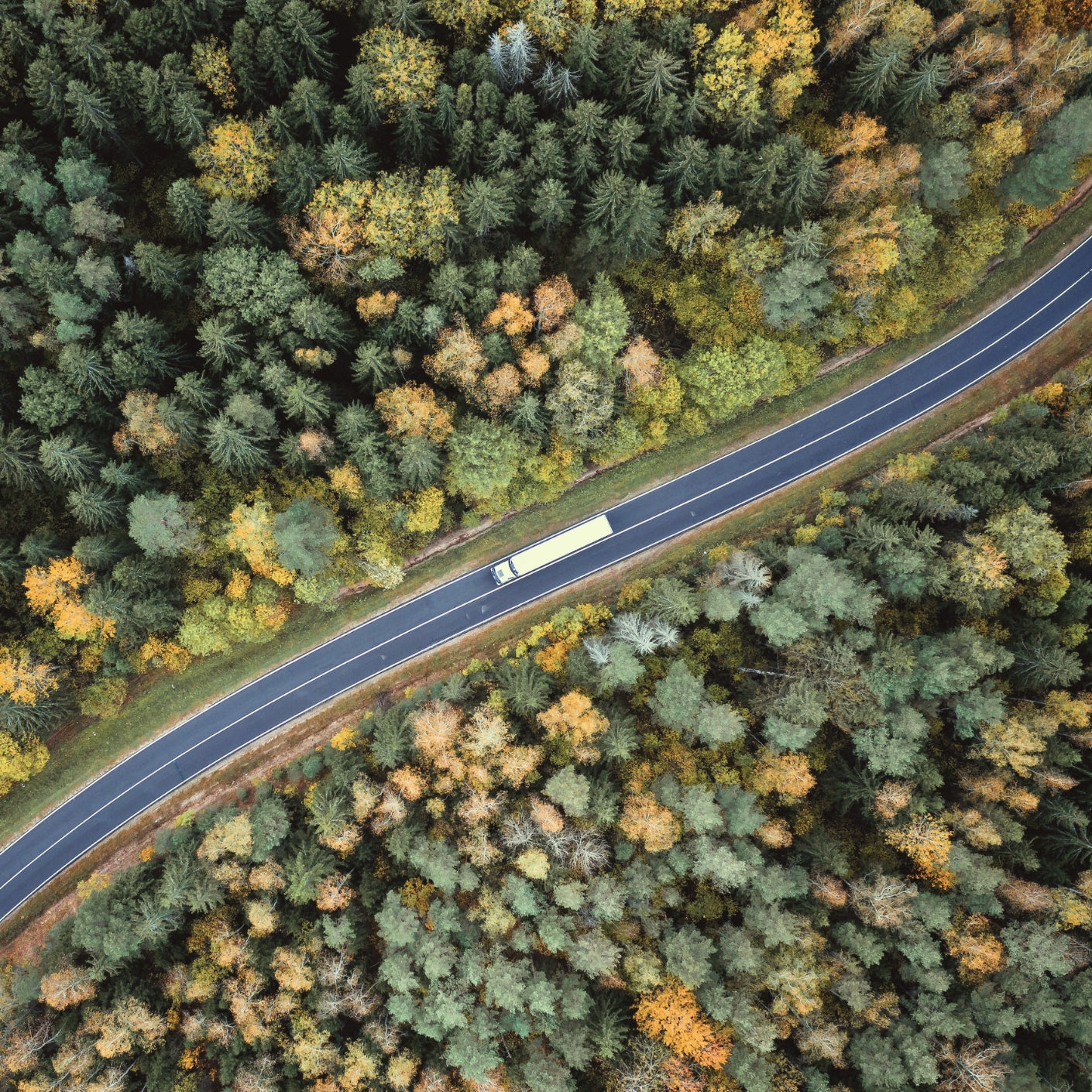 Local & low emissions
---
All of our linens are produced locally in Lithuania, minimizing the CO2 impact of transportation. Some of the more popular products are then pre-shipped to the closest warehouse to further decrease carbon footprint from transportation.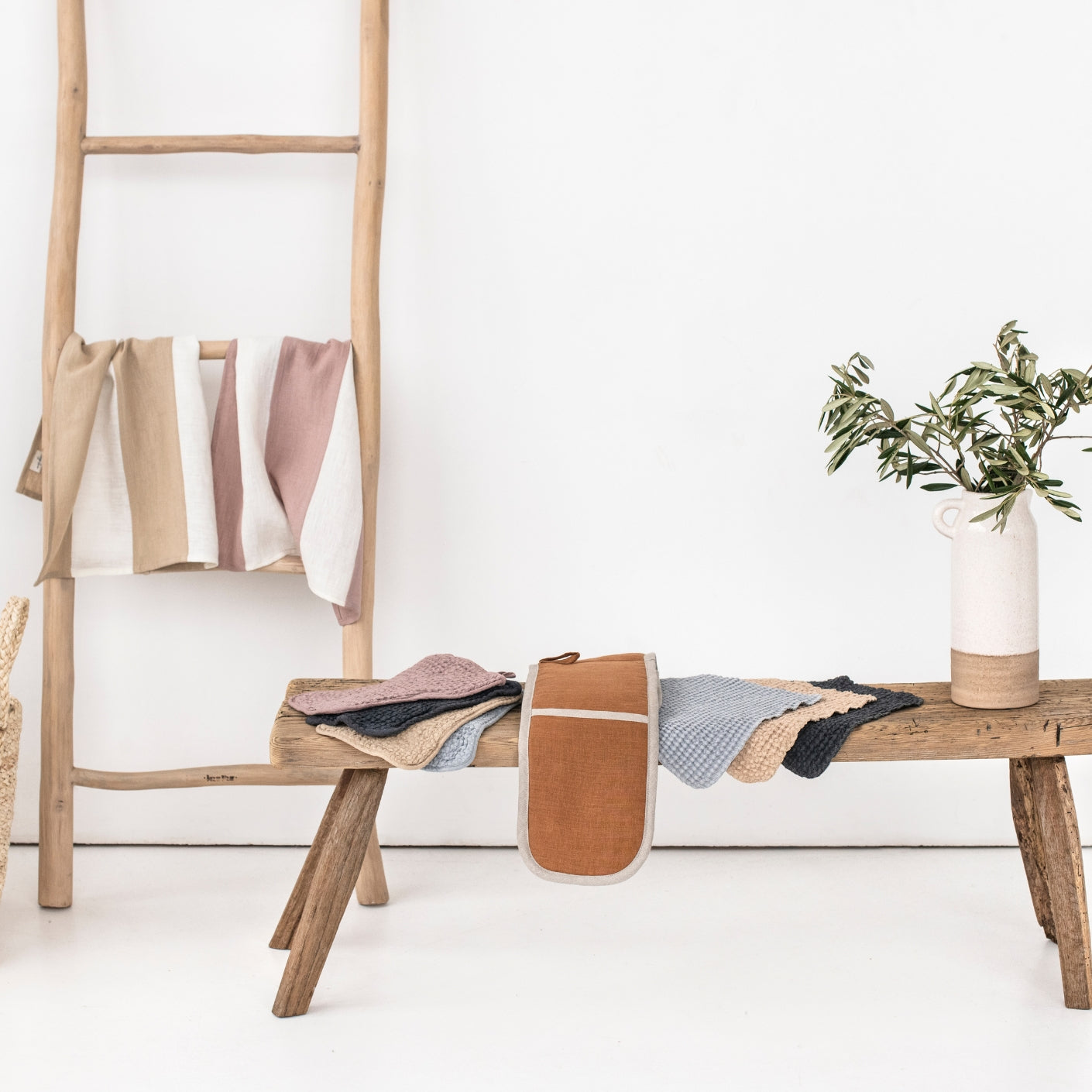 Zero waste priority
---
With our own in-house production facility we have direct control over the production processes, and sorting and recycling are the highest priority. Our main sustainability goal is minimizing our waste by repurposing most of the textile leftovers and using them to create smaller items, e.g. tote bags, Christmas decorations, and alike.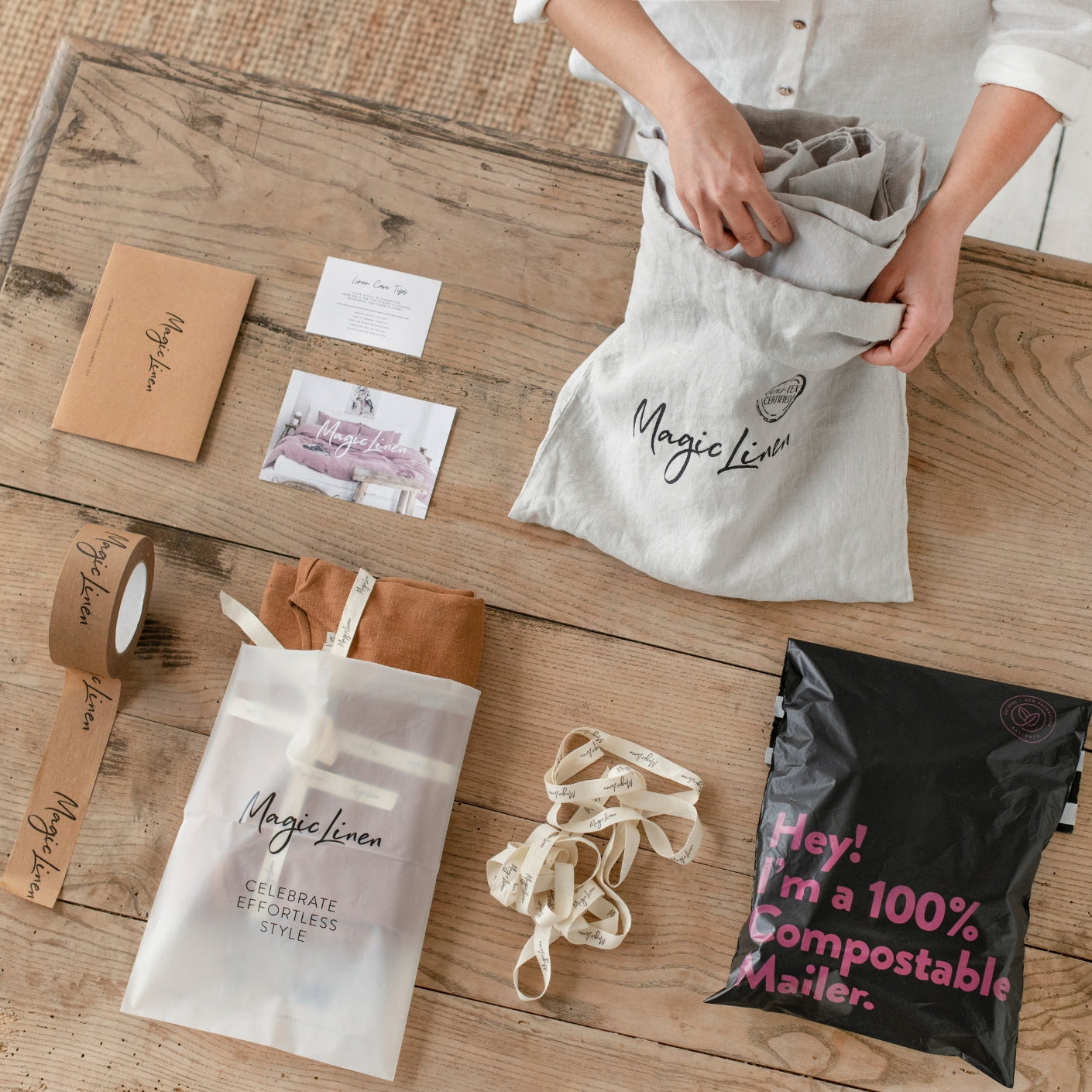 Biodegradable packaging
---
Our primary product packaging is 100% compostable, made out of cornstarch and PBAT, a bio-based polymer, which means it does not leave behind any damaging residues when it breaks down. The new packaging will break down in just 6 months (180 days). Also, some of our products are packed in custom linen dust bags to keep your products safe during transportation and provide you with a great reusable bag.
Community support
---
While caring for the environment, MagicLinen also continuously supports local communities and occasionally drives new social initiatives. Whether with our products, the help of our team members, or other resources, we regularly take time to support people in need and volunteer in different organizations.