Since childhood linen meant special occasions. I can still remember my gran fussing over table linen just before big family gatherings. There was always a magical feeling that something special was about to happen. When it came to redecorating my own home I wanted to reintroduce that feeling back into my household. I kept coming across brands that offer linen basics with few color choices and nothing seemed to fit my family's modern lifestyle. After a long search, I sat down and came up with a few designs of my own. MagicLinen was born on my kitchen table and what started as a few bedding sets made exclusively for my friends and family has now flourished into a wide range of kitchen, bath, table, bedding, and clothing linen collections. I'm proud that today I have a whole team of experts behind me, working with passion to create products that help celebrate the effortless beauty of linen.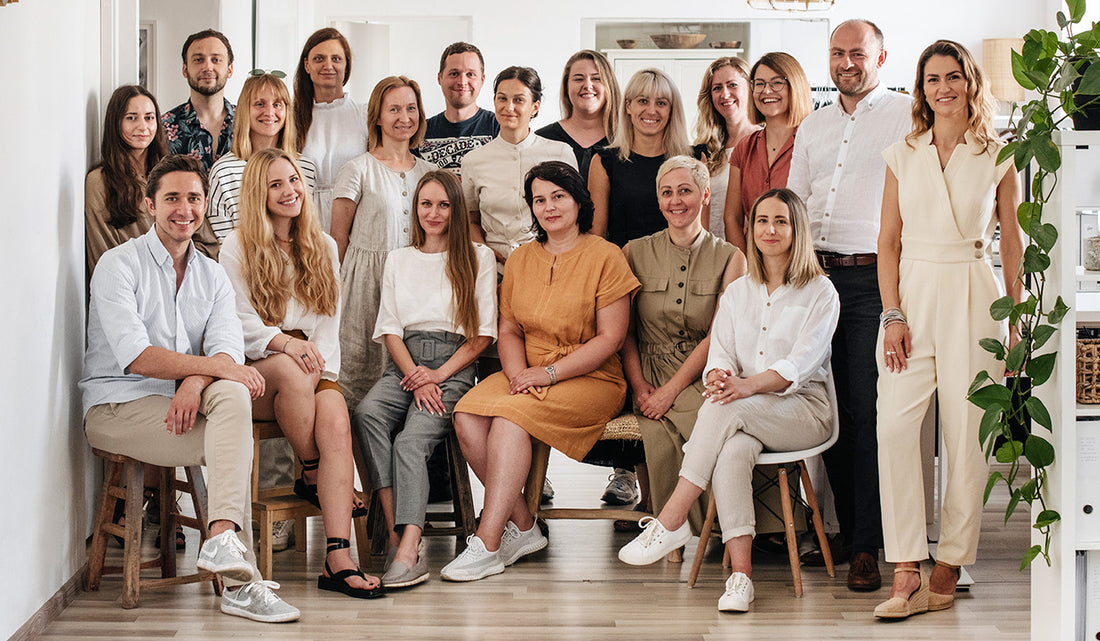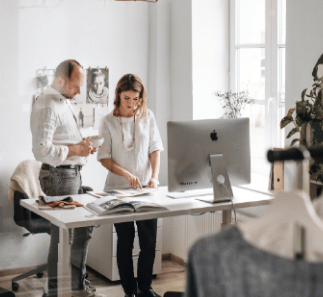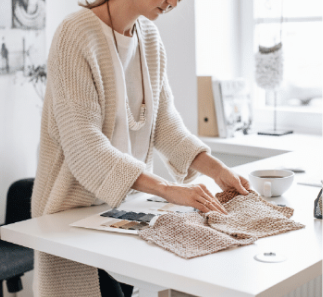 At MagicLinen, we believe in empowering you to live life on your own terms. In a world that often demands perfection, we find beauty in imperfection. We don't impose rigid standards or dictate what is considered the "right" way to live. Instead, we encourage you to embrace the freedom to be yourself and to live life authentically, cherishing what truly matters most to you and your beloved ones.
Embracing the True Self: Honoring Authenticity in Every Detail
At MagicLinen, we approach our craft with meticulous attention to detail and an unwavering commitment to authenticity. Each of our products is thoughtfully designed and lovingly handcrafted in Vilnius, Lithuania. We firmly believe that it's the little details that truly matter in life, and that's why we infuse our creations with magical touches like ruffles, pom poms, and coconut buttons. Moreover, we offer an extensive range of rich color palettes for both home textiles and clothing, allowing you to express your unique style and embrace your true self.


Your Vision Matters: Customization Tailored to You
We recognize that your home is a personal sanctuary, reflecting your individuality and dreams. At MagicLinen, we take pride in our flexible customization options, ensuring that your vision becomes a reality. If you have something special in mind, we encourage you to reach out to us. Our dedicated team is here to collaborate with you and bring your unique ideas to life, making your space an authentic reflection of who you are.

Planet and People-Focused: Prioritizing Sustainability and Well-being
We understand the complexities of textile manufacturing and the potential harm it can cause to both individuals and the environment. That's why our commitment to doing no harm is of utmost importance to us. Transparency is at the core of our values, and we've invested in third-party testing to ensure the highest standards. All our products bear the Oeko-Tex certification, guaranteeing their absolute absence of harmful substances and chemicals.
We also take pride in our partnership with environmentally friendly packaging suppliers, as we actively work to reduce plastic waste. Our mailers are made from corn starch and PBAT, a bio-based polymer, ensuring they leave behind no damaging residues when they break down. By choosing MagicLinen, you not only support sustainable practices but also contribute to a healthier planet.