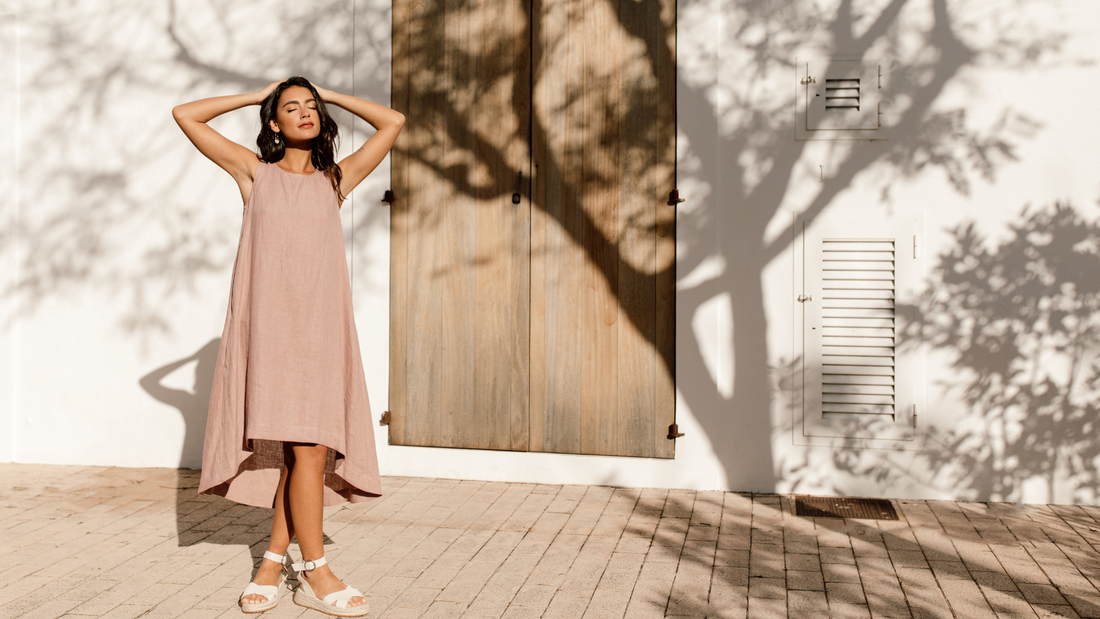 What Shoes to Wear with Linen Pants?
Linen pants
are one of the most versatile clothing pieces out there. You can really dress them up or down depending on the occasion. The variety of shoes you can wear with linen pants is also almost infinite - from such a common choice as sandals to loafers for a smarter look or espadrilles or sneakers for a casual outfit.
Styling Linen Pants with Loafers
If you want to wear linen pants in a more formal environment, we recommend wearing more sophisticated shoes such as loafers or oxfords. They elevate the whole outfit and make linen pants look more elegant if you want to make your outfit even more elegant, adding
a linen blazer
could help.
Styling Linen Pants with Sandals
Pairing your linen pants with sandals is the most obvious and common choice as it's very easy and simple. Linen pants go with almost any sandals. In addition, on hot summer days, a linen pants and sandals combination works perfectly as it prevents you from overheating. Depending on your preference, you can style linen pants with flat or platform sandals. This combination is really the perfect holiday outfit!
Styling Linen Pants with Espadrilles
When the temperature drops a bit or just for a casual walk in the evening, you can try styling linen pants with espadrilles. Espadrilles come in numerous different styles, so you'll be sure to find something that you like. Made from jute, espadrilles have an earthy and natural vibe, that goes perfectly with linen clothing.
These are just some of the shoe choices that go perfectly with linen pants. We encourage you to always be creative and experiment with your style to find what fits you best.