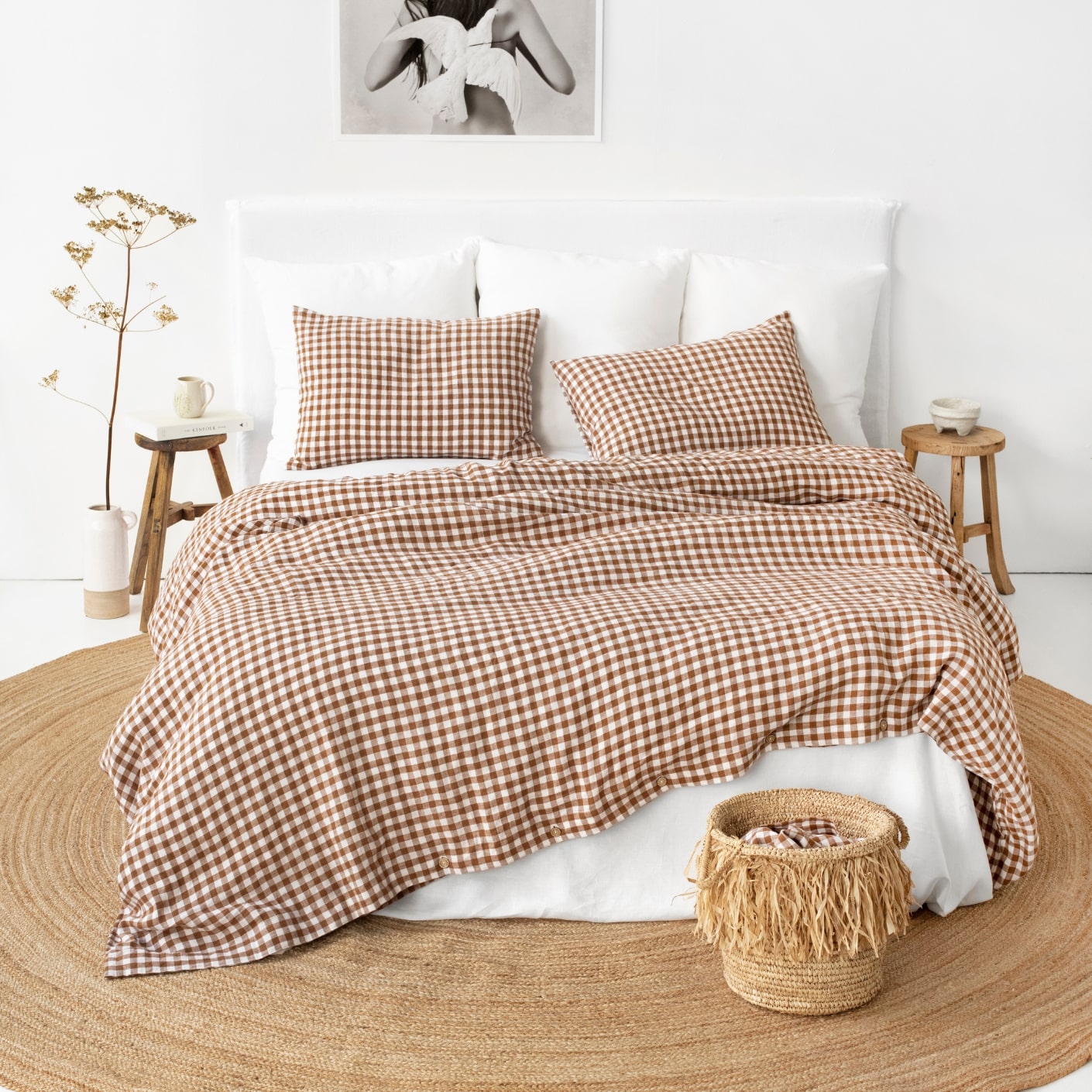 With the Cinnamon Gingham, experience the warmth and comfort of freshly baked cinnamon buns right in your bed, enveloping you in a cozy embrace that's simply irresistible.
shop now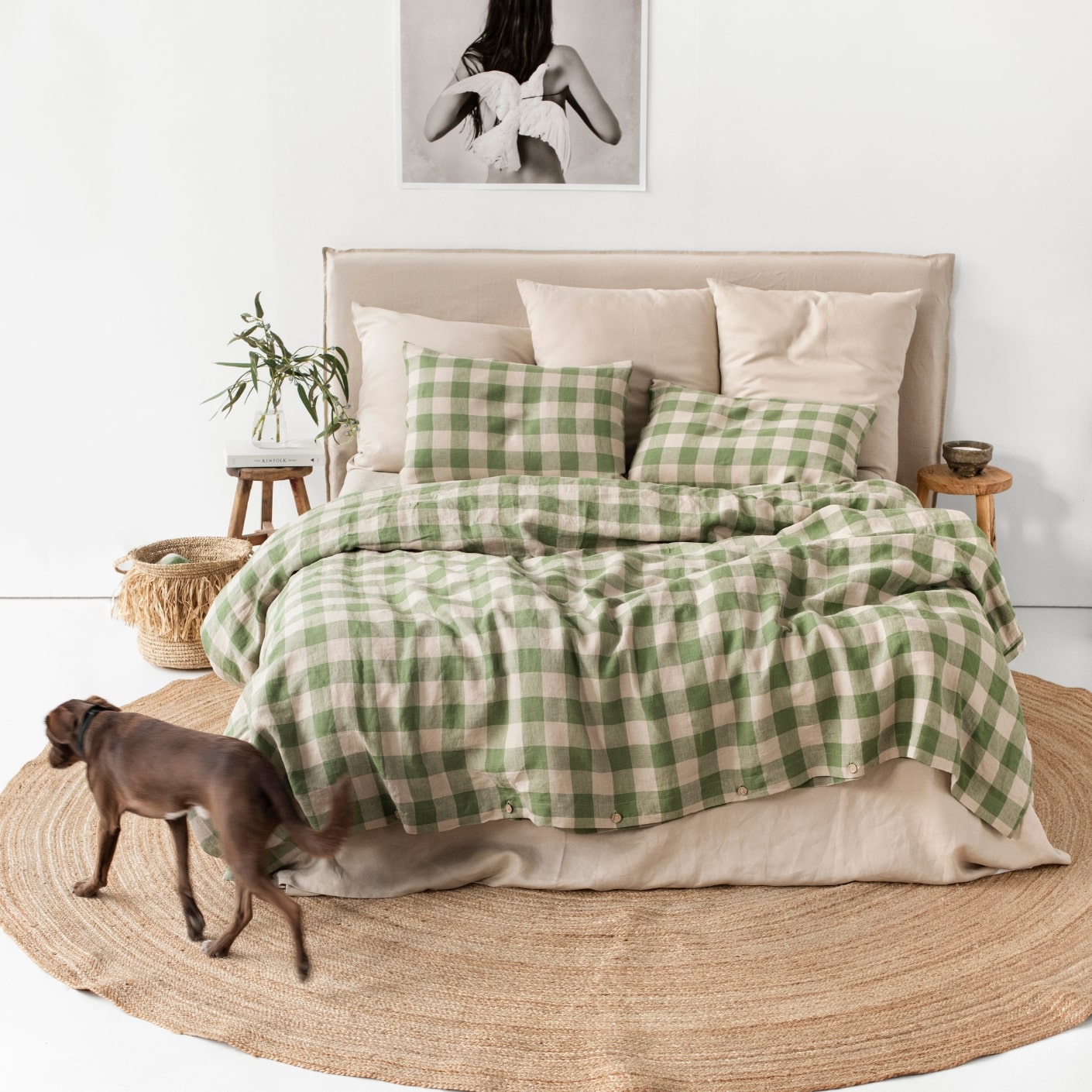 As for the Forest Green Gingham, it embodies the tranquil intimacy of those rainy, fireplace-lit days where staying indoors feels like the safest refuge for the soul.
shop now
Embrace these emotions of the season with our exquisite gingham linen collection—crafted straight from the heart to bring the essence of fall into your home.