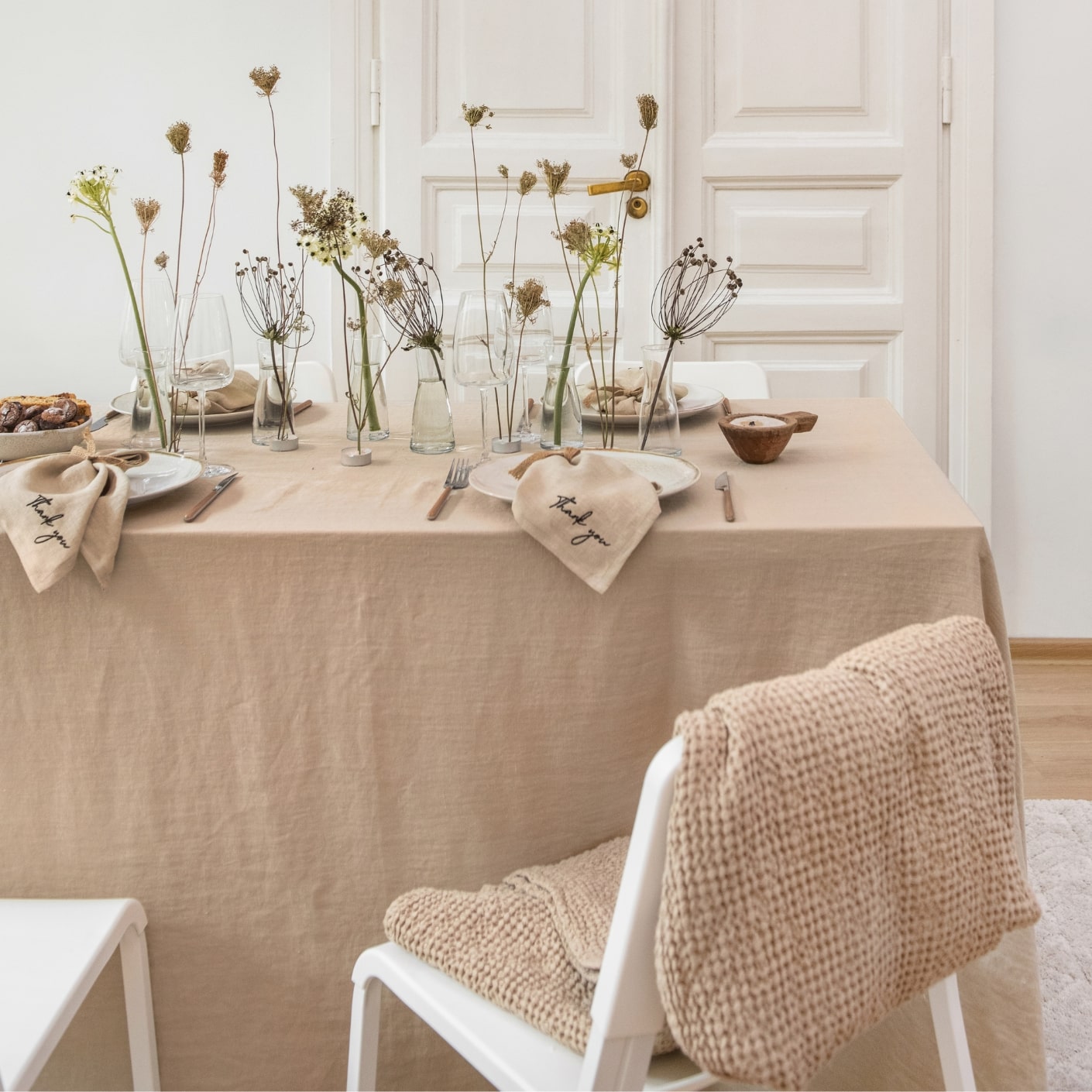 Crafted with meticulous care and an eye for detail, our linen tablecloths, napkins, placemats, and table runners will transform your dining space into a haven of understated luxury and timeless elegance.
shop now
Unleash your creativity as you artfully mix and match an array of different colors, or opt for a monochrome palette and expertly incorporate decorations, creating a tablescape that's as unique as the bonds you share with your loved ones.
shop now
Embrace the gentle touch of natural fibers and the calming hues of our textiles, enveloping your loved ones in the true spirit of Thanksgiving, where special moments become cherished memories.