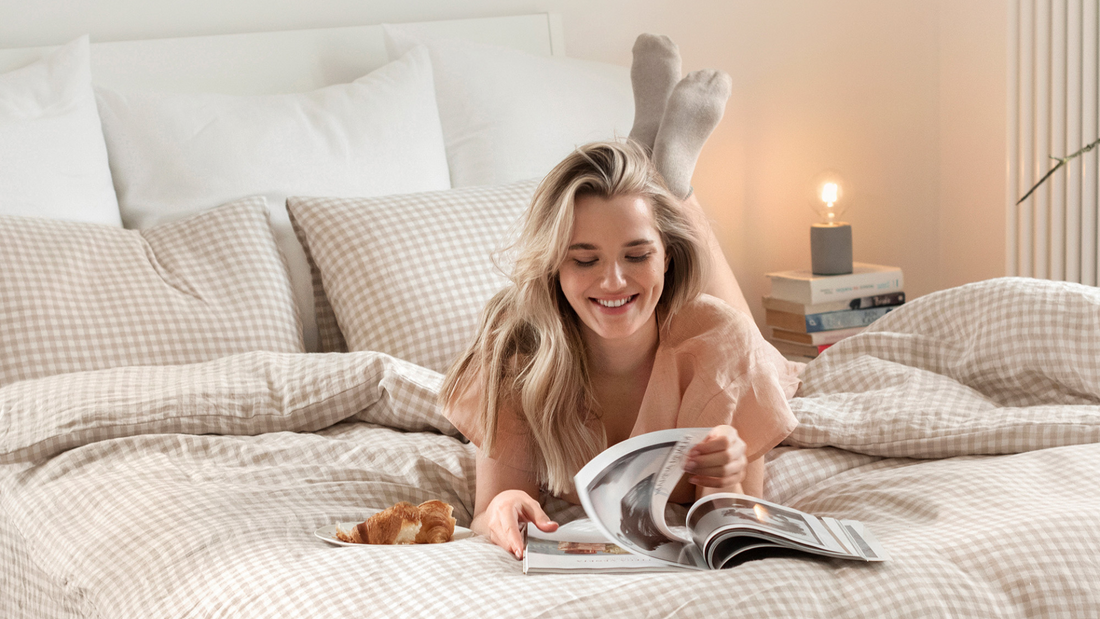 Introducing New Home Linen Collection: Natural Gingham
You are introducing our latest gem - the
Natural Gingham
pattern. This vibrant and refreshing design seamlessly blends white and natural tones to infuse a lively and cheerful ambiance into your home. Joufyl yet classy, you can unleash your creativity and express your unique style with this pattern, creating a space that truly reflects who you are.
All of our favorite home linen products, everything from bedding to linen tablecloths or napkins, now come in natural gingham pattern.
Explore the entire Natural Gingham collection
here
.
Linen Bedding Items in Natural Gingham
Indulge in the ultimate sleep experience with our handcrafted linen bedding, made from high-quality stone-washed European linen. Its thermoregulating properties ensure that you stay comfortable and cozy throughout the night, allowing you to enjoy a restful and rejuvenating sleep. Available in all standard sizes and customizable to suit your needs, our Natural Gingham bedding will transform your bedroom into a haven of relaxation.
Kitchen and Table Linens in Natural Gingham
From tea towels to tablecloths, napkins, placemats, and aprons, you can find everything in the cheerful Natural Gingham pattern. Each product is carefully handmade from 100% linen to ensure the highest quality and luxuriously soft yet absorbent fabric. Besides, our custom-size option for tablecloths guarantees a perfect fit for your table, making your dining experience even better.
Elevate your decor game with the playful and timeless charm of Natural Gingham, the perfect addition to brighten up your home.