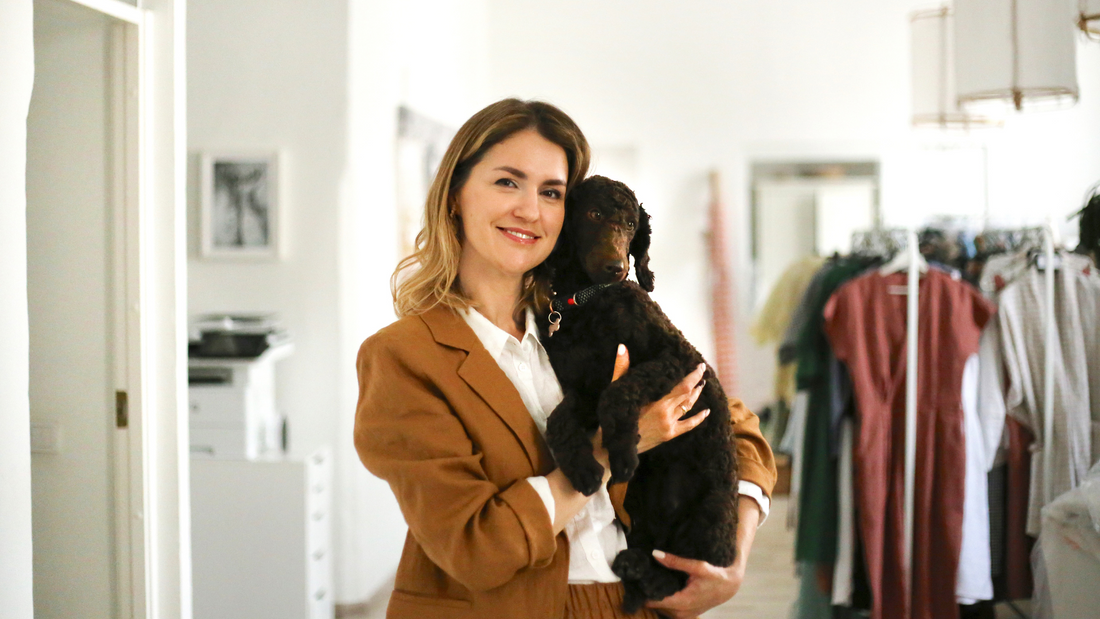 People of ML: A Day in the Life of MagicLinen's Creative Director
Come behind the scenes and catch an exciting glimpse into the work day of our talented Creative Director, the driving force behind every product at MagicLinen.
What's the most hilarious or interesting work-related incident you've experienced that still makes you chuckle?
A couple of years back, I had to get my vacuum cleaner fixed. When the technician was preparing the invoice for the repair, he inquired about the company. I told him and he took a moment, looking at me curiously, before finally asking, "Wasn't Meghan Markle seen wearing one of your dresses?" I nodded, the repairman then smiled and complimented, "That's a very beautiful dress".
Paint us a picture of your typical workday using only emojis. Which emojis would you choose to represent different moments or tasks throughout the day?
😴⏰☕😀🚗🖥⌨☕😀😊😜😨😡😀🙃🚶🏘🍲☕😀🚶🖥⌨😁😍🙄😮😩😀🚗🚸🚗🏠🍲🐶📚😴

Do you have any rituals or routines to kickstart your day at work and get into the right mindset?
Every morning, I make it a habit to practice yoga nidra. It's a wonderful way for me to find inner calm and set the right mood for the day ahead.
What's your favorite item on your desk that helps brighten your day or adds a touch of humor to your workspace?
It's truly heartwarming. I have a card from my son, featuring his hand-painted heart and heartfelt words, wishing me a productive day. He made it when he was six, waiting for me in the office. It never fails to bring a smile to my face whenever I see it.
If your workday had a theme song, what would it be, and why do you think it captures the essence of your job?
Coldplay "Magic". It reminds me of the joy I find in doing what I love, it's nothing short of magical. You see, I've always had a passion for arts and crafts, but I ended up pursuing a "secure" job that wasn't aligned with my true passions. However, I feel incredibly lucky that for nearly a decade now, I've been able to follow my true calling and do what I truly love.
If you could swap job roles with any person for a day, who would you choose, and how do you think they would handle your tasks?
President of the United States. I would love to see how he selects colors for a new clothing collection or participates in photoshoots, arranging the scenes, like setting a table with a tablecloth and a plate with peaches. Likewise, it would be very interesting to get a glimpse into their world and have the opportunity to make a positive impact on environmental issues.
If you could invent a hilarious job title for yourself that perfectly captures your role and responsibilities, what would it be?
In my current position as a Creative Director, I often playfully refer to myself as the "Director of Everything." As a business owner, I genuinely care about the finest details, all the issues that arise, all the valuable feedback received from customers.
If you could add a funny and unconventional rule to the office, what would it be?
When you find yourself overwhelmed by emotions, try doing ten squats before engaging in a conversation. Not only does it help you regain a sense of calm, but it's also a wonderful way to brighten up the atmosphere.