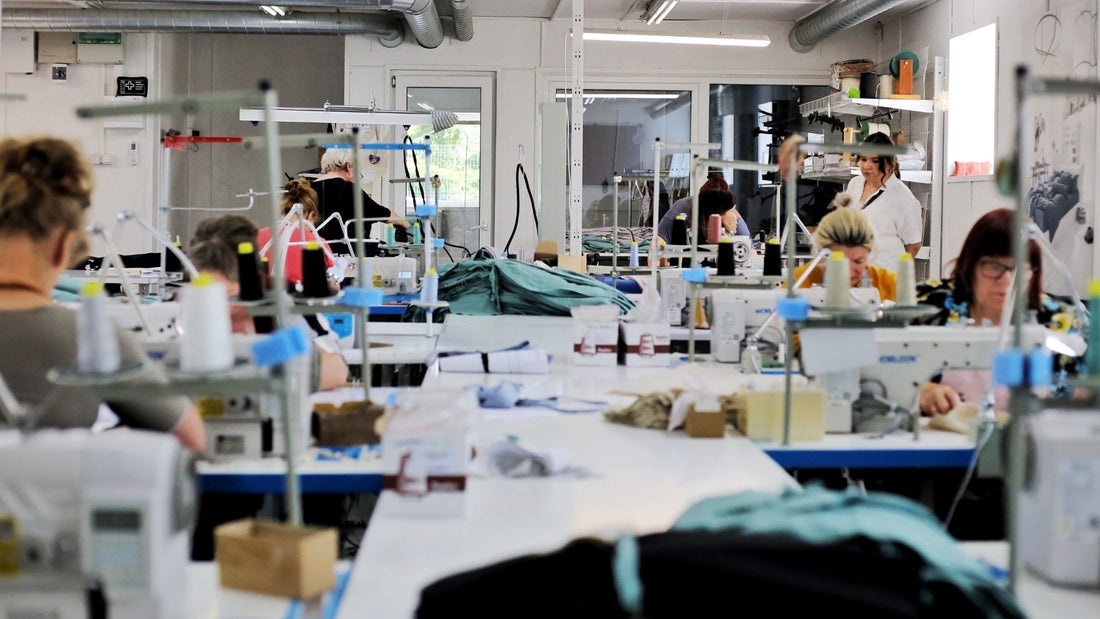 Introduction to MagicLinen's Production Facility
MagicLinen always puts special emphasis of having sustainable and ethical production practices, especially as we are a part of the fashion and textile industry. We try to be as transparent as possible and invite our customers to get acquainted to any nook and cranny of our business. Today we are opening the doors to our in-house production facility and invite you to have a look!
Our linen production facility is located in the heart of a beautiful rural area in Lithuania, surrounded by a rich tradition of sewing. We're passionate about crafting high-quality linen products, and our experienced tailors work exclusively with linen to ensure that each piece is created with the utmost care and attention to detail.
We strive to create a supportive and inclusive work environment for our team of 18 skilled seamstresses. We provide employment and fair wages for locals and empower women in a small town where job opportunities can be scarce.
Our team strives to be as inclusive as possible and provides work opportunities for people with disabilities. We have four people with disabilities and one person in our production team has a hearing impairment, so our head of production works closely with her, drawing or writing instructions to ensure that she's included and supported in every aspect of the production process. Our team has created a warm and welcoming atmosphere, decorating our facility with beautiful linen leftovers that make it feel like a true home away from home.

At our production house, we're committed to creating opportunities for everyone to thrive, regardless of their background or abilities. We value inclusivity and empowerment, and we're passionate about continuing to create exceptional linen products while fostering a supportive and inclusive community.
And it's all thanks to our lovely and loyal customers who support MagicLinen. We are beyond thankful to be able to have the most dedicated and talented team of seamstresses and to develop our business.