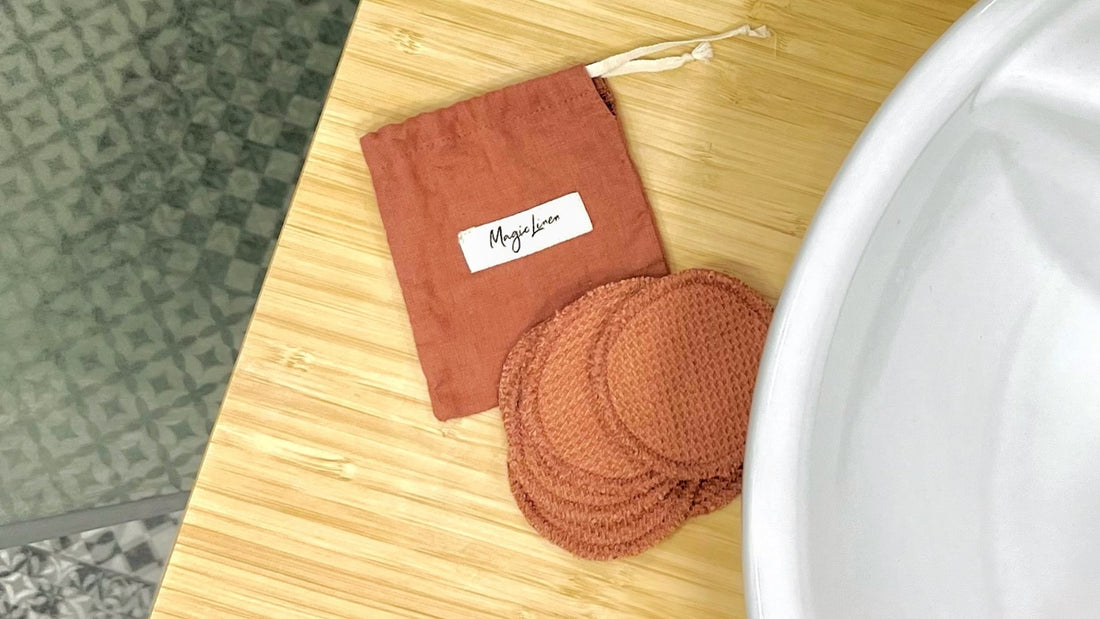 New Zero Waste Reusable Linen Face Pads: A Simple Step Towards a Greener Tomorrow
At MagicLinen, we believe in turning even the tiniest bits of leftover fabric into something useful and beautiful. That's why we're excited to introduce our latest creation: zero waste reusable linen face pads. These eco-friendly makeup pads are crafted from the production leftovers of our cozy new robes Deia, transforming them into something functional for your everyday life.
And in case you weren't aware, our zero waste initiatives extend beyond makeup pads. We have created a diverse range of products using leftover materials. The most exciting part? We made these products available at cost, foregoing any additional profit, to ensure that sustainable choices are easily accessible to all.
What makes our reusable linen face pads special?
1. Sustainable beauty: We're all about making the most of what we have. These pads represent our dedication to reducing waste and commitment to a more sustainable world.
2. No more waste: When you choose our reusable face pads, you're actively contributing to less waste. It's a simple way to be kinder to the environment.
3. Fresh start every day: Our pads come in a set of seven, neatly packed in a linen bag – one for each day of the week. It's an easy switch that makes a big difference.
4. Gentle and reusable: Made from soft linen, these pads are gentle on your skin and easy on the planet. Plus, you can use them over and over again.
With our zero waste products, you're taking a small step that has a positive impact. No need for big gestures; it's the little choices that add up to a greener, happier world. Join us in making sustainability a part of your daily routine.